PARENT & GUARDIAN INFORMATION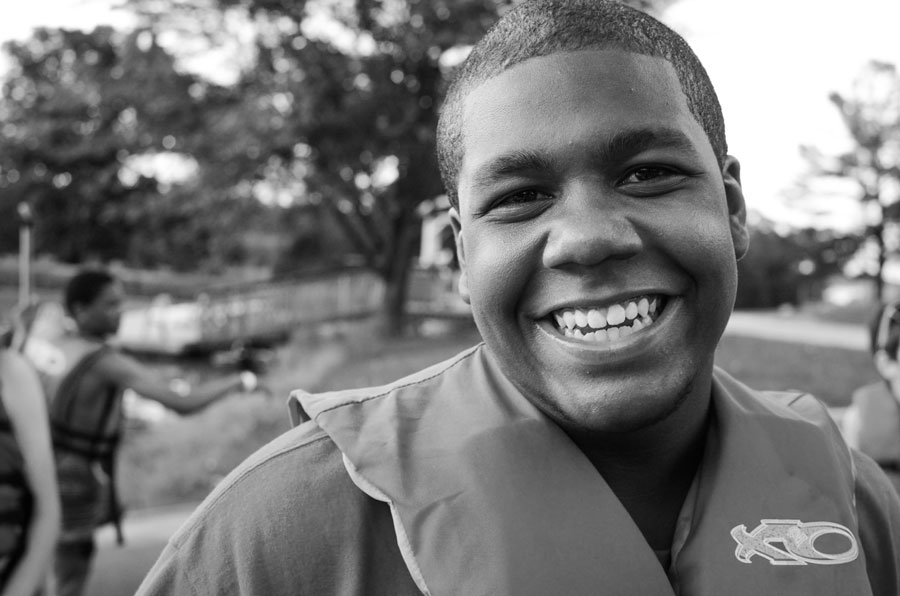 Have questions? We've got you covered. Our goal is to make this process as easy as possible for you. Some basic questions about the Ranch are answered below. If we don't answer all of your questions, please connect with your community partner. 
Wildwood Hills Ranch is not a typical Ranch. We collaborate with community partners all over the state of Iowa to identify at-risk children who might benefit from our leadership curriculum. Parents and guardians work directly with these organizations to register their child for our educational programming.
Most students stay in one of four new, comfortable bunkhouses that are climate-controlled with clean, modern bathrooms, including private showers. They are filled with bunkbeds and each student has space at the foot of their bed for luggage.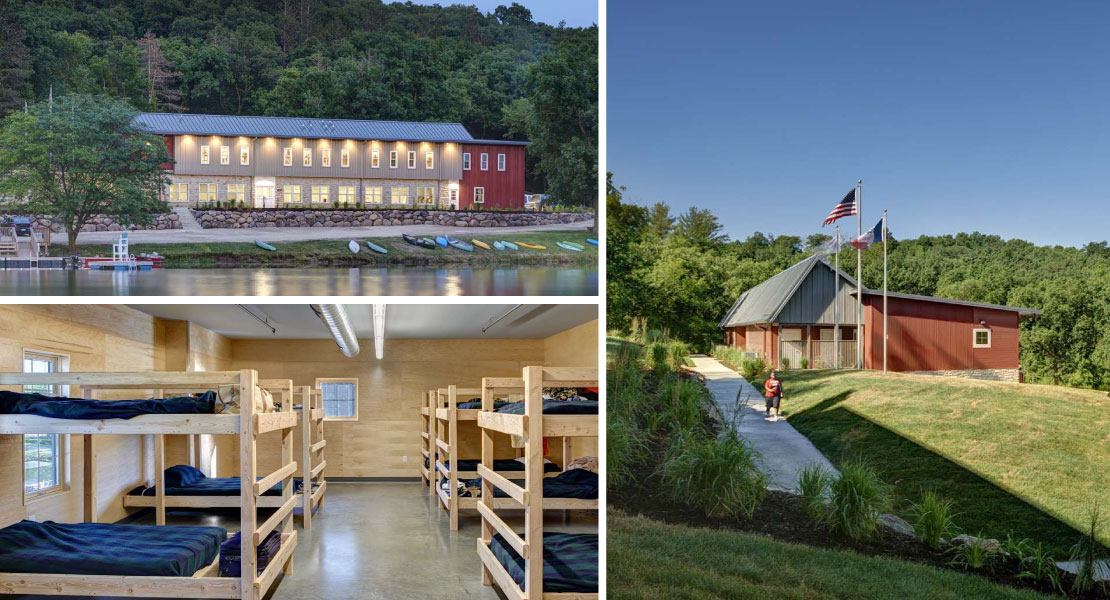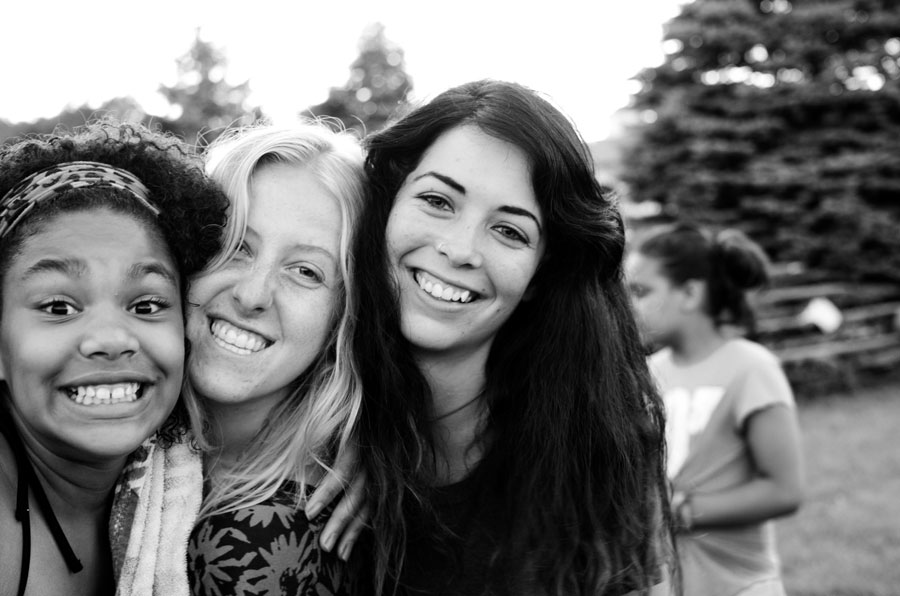 Our staff is recruited from more than 15 different colleges and universities across the Midwest. Comprehensive background checks, personal references and interviews ensure they meet the highest standards of character to work with your child. Two weeks of training, plus a spiritual retreat help us to build an incredible team of committed, Christian leaders who are prepared to safely lead students in faith, leadership, life skills and fun.
7:00 a.m. Wake up
7:30 a.m. Breakfast
8:30 a.m. Program rotations
11:30 a.m. Lunch
1:00 a.m. Program rotations
3:45 p.m. Canteen (snack)
4:00 p.m. Free time
5:30 p.m. Dinner
6:45 p.m. Assembly
7:45 p.m. Nightly activity
8:45 p.m. Return to bunkhouses
9:30 p.m. Lights out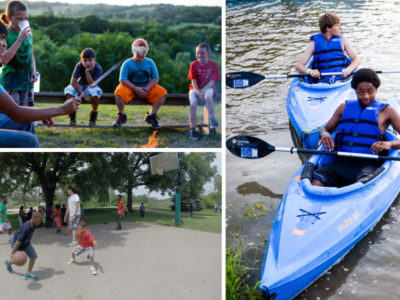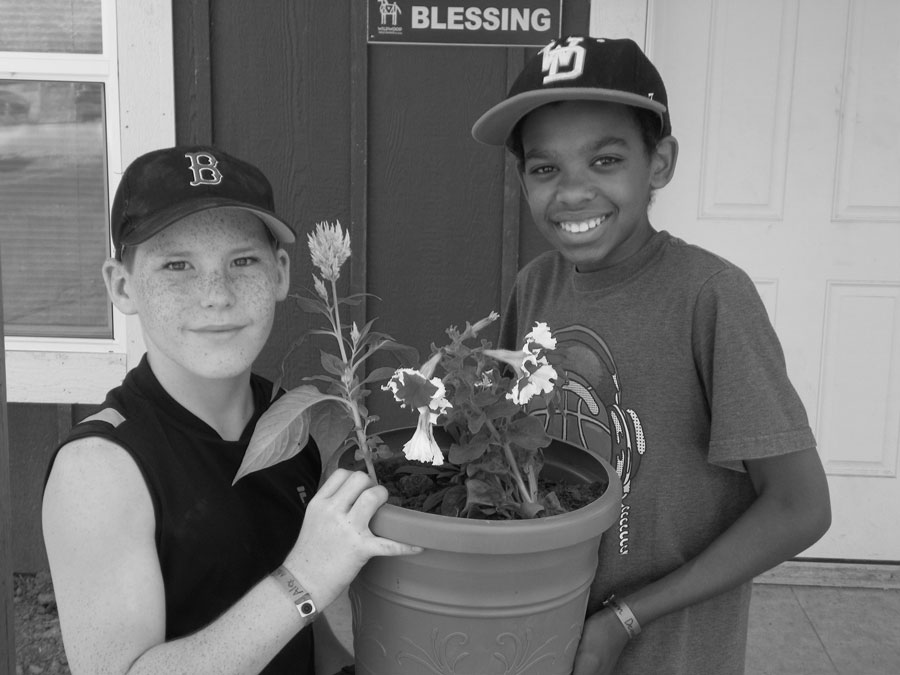 Teams rotate through seven areas of programming: agriculture, aquatics, art, horses, music, team-building and wellness. These activities are where memories are made. Our students create art, bond with their horse on the trail, learn to work together as a team on our low- and high-ropes courses, and feel the thrill of being blasted into the air on our blob. And that's just the beginning.
PRACTICAL MATTERS FOR PARENTS
Check in/Checkout
Check in is Monday at 12 p.m.

Checkout is Friday at 12 p.m.

All transportation information and specific times for drop off and pickup can be found through your community partner.
Getting Here
Our map and handy-dandy directions will bring you right to us. We can't wait to see you!
Packing List
A packing list was included in your registration packet. You can download the summer packing instructions here. 
Communication During Programming
We recommend that you drop off mail and packages for your child at the registration table when you arrive at the Ranch. Please label each package or letter with your child's name and the day you want it to be delivered. You can also send an email to your child at the email address provided in your registration packet. Please remember that cell phones are not permitted at the Ranch and phone calls should only be made to your child in the event of a family emergency.
Family Emergency
If you have a family emergency and it is a weekday after 4 p.m. or the weekend, please call this phone number to speak with a member of our staff: (515) 462-0102
Child Safety
Your child's safety is one of our greatest priorities at Wildwood Hills Ranch. Read about our Child Protection Plan.
Register
To register a student, you first need to connect with a community partner in your area to receive a registration code. Once you have that code, you can register.