WILDWOOD WRANGLERS DRILL TEAM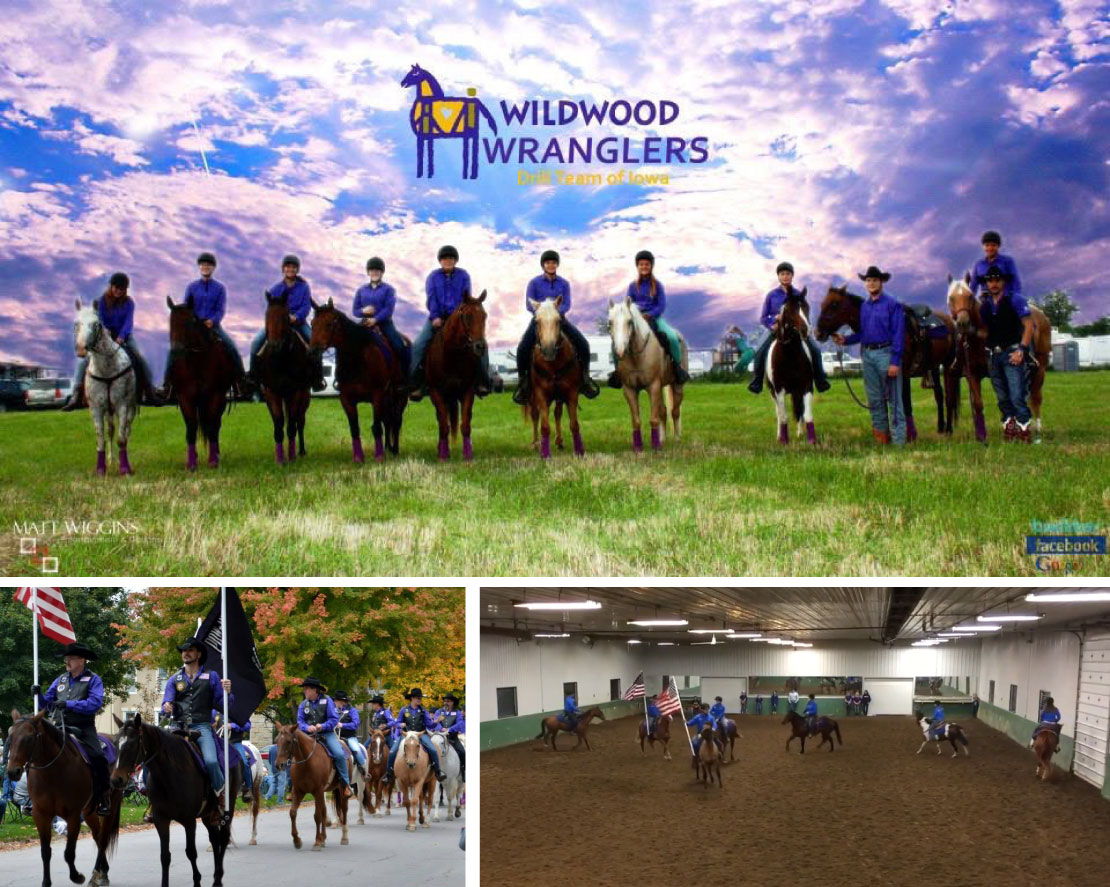 The Wildwood Wranglers Drill Team is a group of students and horses that practice and perform choreographed maneuvers to music. Principles of equestrian therapy are employed while engaging students in a team setting. Student members are involved in our Young Leader or Leaders for Life programs and benefit from increased self-esteem, confidence, leadership, teamwork and work ethic, preparing students for the next step in their life.
Our team is unique in that our students practice on horses that are not their own and perform harder drills than most groups. You can see their incredible effort in action at rodeos, horse fairs and county fairs throughout the state of Iowa. Our annual Faith & Family Celebration at the Ranch showcases their hard work and dedication.
Drill Team participants must first graduate from our Horsemanship Team, designed for students who express an interest in going deeper with horses to learn horse knowledge and basic maneuvers. They can then earn a spot on the Wildwood Wranglers Drill Team.
Fun fact: Cinch chose to sponsor our uniforms—the first drill team in the nation to receive a sponsorship from Cinch! Thank you Cinch!
To learn more about our drill and horsemanship teams, please contact one of our community partners.