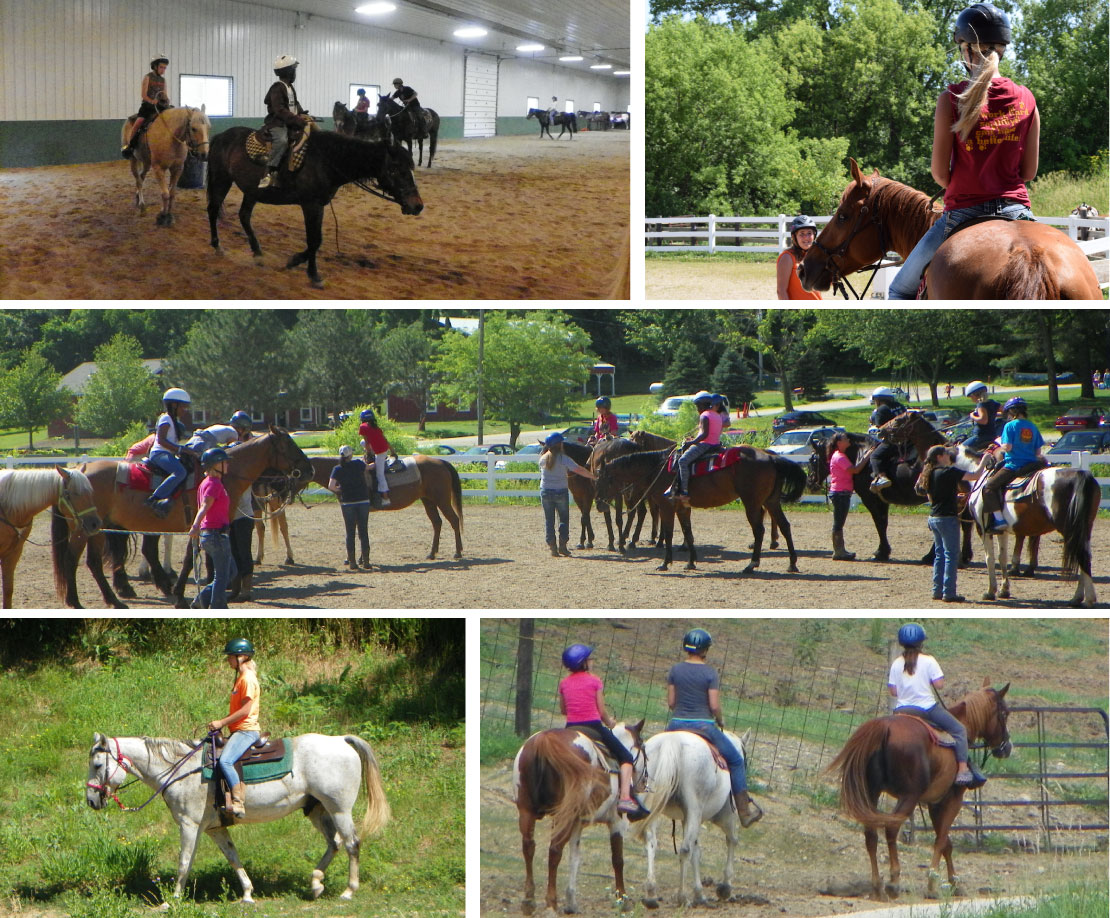 Equine therapy, or horse therapy, is used to promote physical, occupational and emotional growth in persons with disabilities. Interaction with horses, with help from equine therapists, allow our students, families, veterans and active service members the opportunity to explore problematic behaviors and relationship patterns and replace with healthy alternatives.
Horses provide an excellent way for people to react when they are otherwise therapy resistant. Research attests that equine therapy is particularly helpful in treating individuals who suffer from PTSD, ADD, anxiety, autism, depression, trauma and brain injuries, behavior and abuse issues and other mental health issues.
At the Ranch, equine therapy is delivered through multiple contexts:
Individual therapy sessions

Group or family therapy sessions

Veteran and active service member therapy sessions
Horse and drill teams
To learn more about our equestrian therapy program, please contact one of our community partners.