It's officially springtime! A couple of weeks ago we had our young leaders' boys retreat – this is a 24-hour retreat for boys 13-18 in our leadership program.

The young leaders in attendance spent some time outside playing basketball, gaga ball, and fishing and then ended Friday night with a bonfire.

There were tons of engaging activities that the young leaders participated in on Saturday. We continued learning how to code through our coding education program. During this, the boys learned more coding language techniques and continued to develop their computer coding skills. We also continued to learn more about financial literacy through financial literacy class. This session's focus was on what it's like to set up a plan for college and what the average tuition is. We ended Saturday with a powerful message from our friend Cody about "persevering through life".

Overall, the retreat was fun and very needed! It's always so great to have our young leaders down at The Ranch. We can't wait for our girls leadership retreat in April and for our upcoming summer programming season!
Wild About the Child Shindig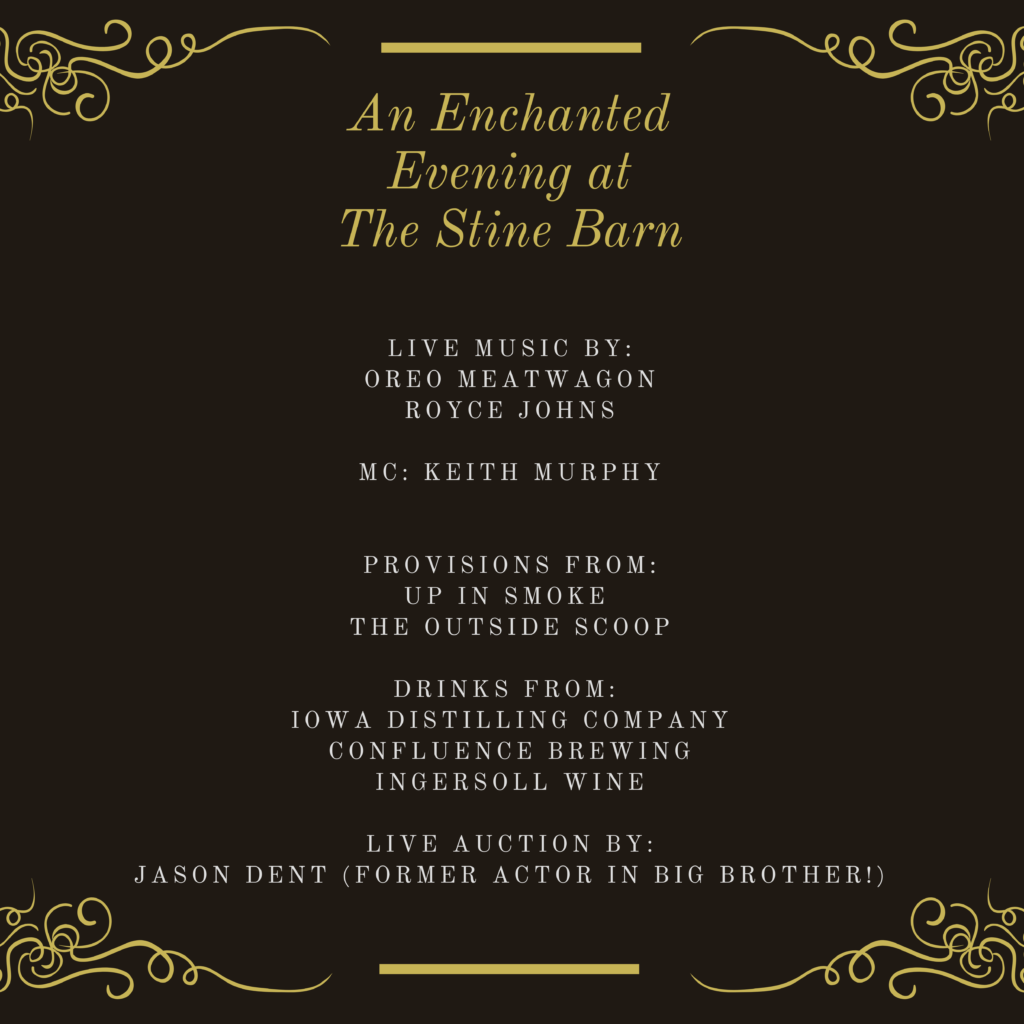 In order to provide scholarships to youth at-risk who attend all of our programs at no-cost to them and their families we host a major fundraiser event that is essential to continuing our mission.
This year's Wild About the Child Shindig will be on Saturday, May 1, at 6pm at The Stine Barn in West Des Moines. It will be an evening you don't want to miss. Be sure to secure your sponsorship and/or ticket(s) today by CLICKING HERE.