There has been a lot happening at Wildwood Hills Ranch! Here are a few exciting updates we are happy to share with you!
Wild About The Child Shindig
The annual Shindig at the Stine Barn was held this year on Saturday, April 27. The event was a huge success and we are so appreciative to all of you that came and supported The Ranch that evening! We enjoyed food from numerous local gourmet establishments, live music by Andrew Hoyt and Oreo Meatwagon and many wonderful live and silent auction items. The highlights of the evening were hearing a former Ranch program participant, Karli, share her life changing story and having Governor Kim Reynolds address the audience and share her donation check from the inauguration festivities. If you weren't able to attend it is not too late to make a donation and you can do so here.
Pella Tulip Time Festival
Wildwood Hills Ranch participated in the Pella Tulip Time Parade this year for the first time! We were very honored to be allowed to participate and we were able to share our covered wagon, horse team and knowledge of our brand with the over 150,000 guests that attended the Tulip Time Parade and festivities! Just like ancient Pella of the Roman Empire that Pella, Iowa is named after was a refuge to Christians during war, Wildwood Hills Ranch and the Pizza Ranch are collaborating to help provide refuge to Iowa's most vulnerable youth and veterans through life transformation programming.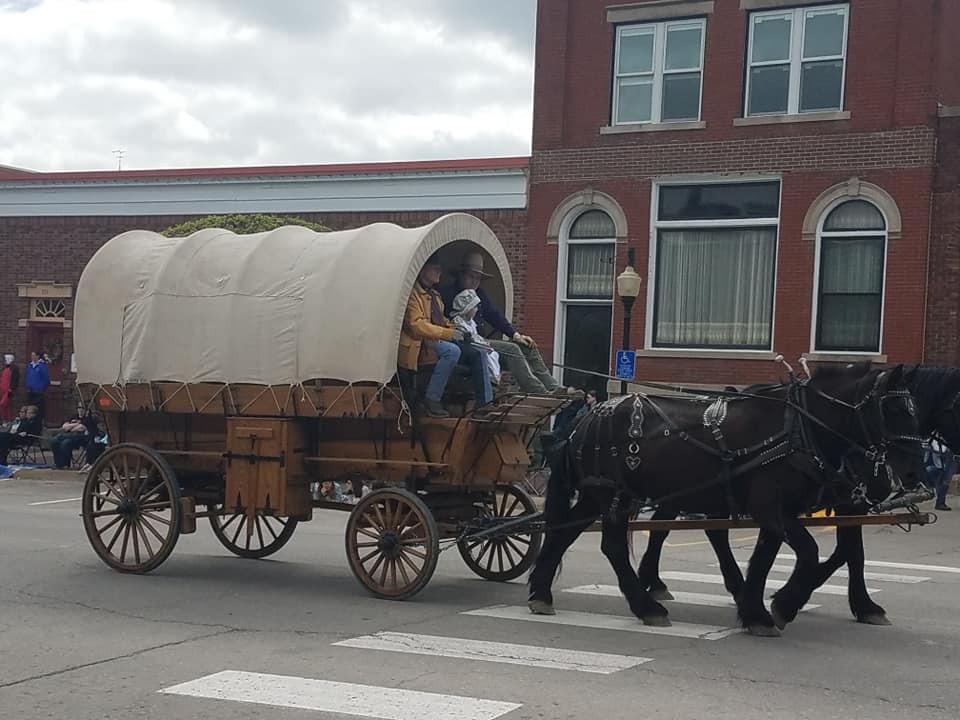 Hydroponic Implementation
Thanks to Microsoft, Iowa State University students, Homes 4 My Peeps and Eat Greater Des Moines we now have a hydroponic division of our greenhouse and seed-to-table agriculture program! This is a wonderful addition to our facilities as it will allow us to produce more quantities of vegetables (primarily lettuce) that we can use to serve the hungry youth that come to The Ranch! Also, it allows us to teach another way to grow sustainable food at home as many of the youth we serve have not seen, nor utilized, a garden before. Check out our Facebook page for more images and videos!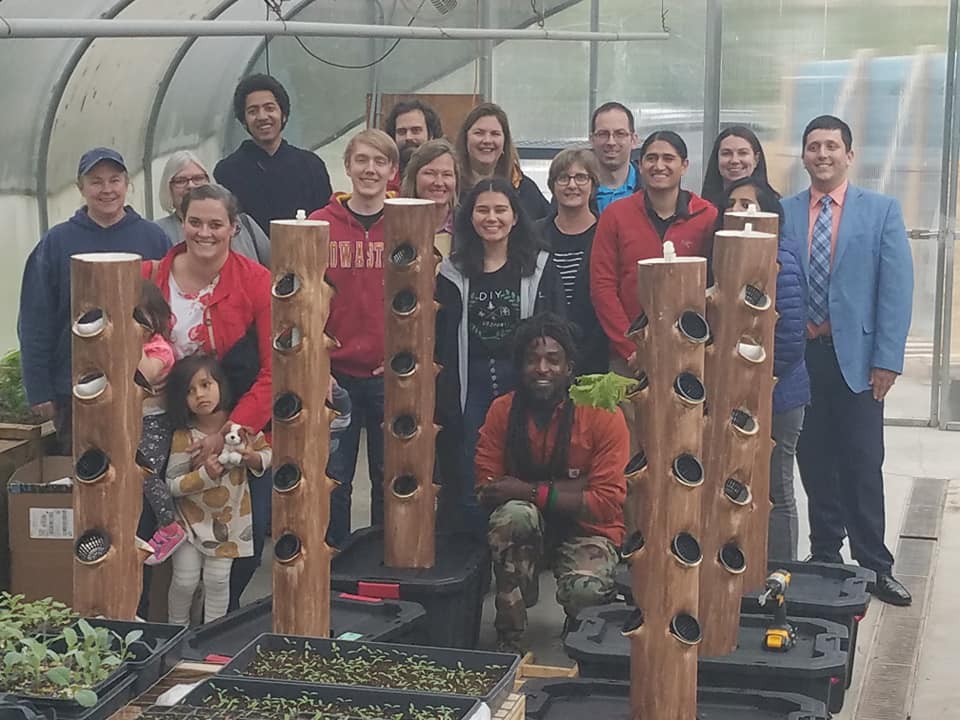 Summer is Here
Please pray for our summer programming season. We have staff in training right now that are being equipped with the skills they need to impact over 700 lives this summer! The first week of June will be the first session of summer programming. Please check your email each week this summer as we will send out "Session Stories" during each session of this summer's programming.