Summer is coming
Summer is coming and with it hundreds of children that are in need of love, shelter, protection, food and educational assistance to Wildwood Hills Ranch of Iowa. The Ranch serves vulnerable youth year-round at our 400-acre safe haven but we have the most students on site and staying with us during our summer programming sessions. Last year in the summer programming season alone, The Ranch served over 800 vulnerable youth.
The programming we provide is of no cost to the youth served and we raise all funds through grant monies, donations and fundraisers.
We need YOU!
That's why it is so important that you attend our annaul fundraiser: The Wild About the Child Shindig on Saturday, April 27 next week!
Don't Miss All of This:
There will be delicious food and drink from G-Migg's, Jethro's, Barrata's, Great Caterer's of Iowa, Iowa Machine Shed, La Mie, The Radish, Chocolate Storybook, The Beer House, Johnny's Italian Steakhouse, Pizza Ranch, Over The Top Ice Cream, Scratch Cupcake's, Echo's Cookie Shop, Jess Desserts, Iowa Distilling Company, Confluence Brewing, Friedrich's Coffee, Ingersoll Wine & Spirits and more!
Also, live music will be provided by Andrew Hoyt and Oreo Meatwagon and photography by Chris Maharry.
There will also be some incredible live auction items including Charles Ganske diamond earrings, a Neighborhood Builders Playhouse, a Kansas City Chiefs and Green Bay Packers with Private Jet plane airfare package, a St. James, Barbados villa for 6, a Power Life one year membership package and SO MUCH MORE.
Note, the silent auction will have over 50+ items and be available to bid on starting next week online! So, even if you can't make it to the event you can still bid on amazing auction items HERE once it goes live next week!
A special thank you to our sponsors for making this possible!
Platinum Sponsor:

Gold Sponsors: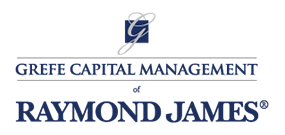 WALT & JUDY TOMENGA
SCOTT AND AMBER MIKKELSEN
Silver Sponsors: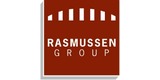 Bronze Sponsors:
West Bank
American Equity
Casey's General Stores
American Trust
Atlantic Bottling
Brett & Aly Halley
CAPTRUST
Holmes & Murphy
Knapp Properties
NCMIC
Prairie Meadows
Scheel's
Syverson & Strege
The Siedenburg Group
University of Iowa Credit Union
Valley Plumbing/Rhiner's